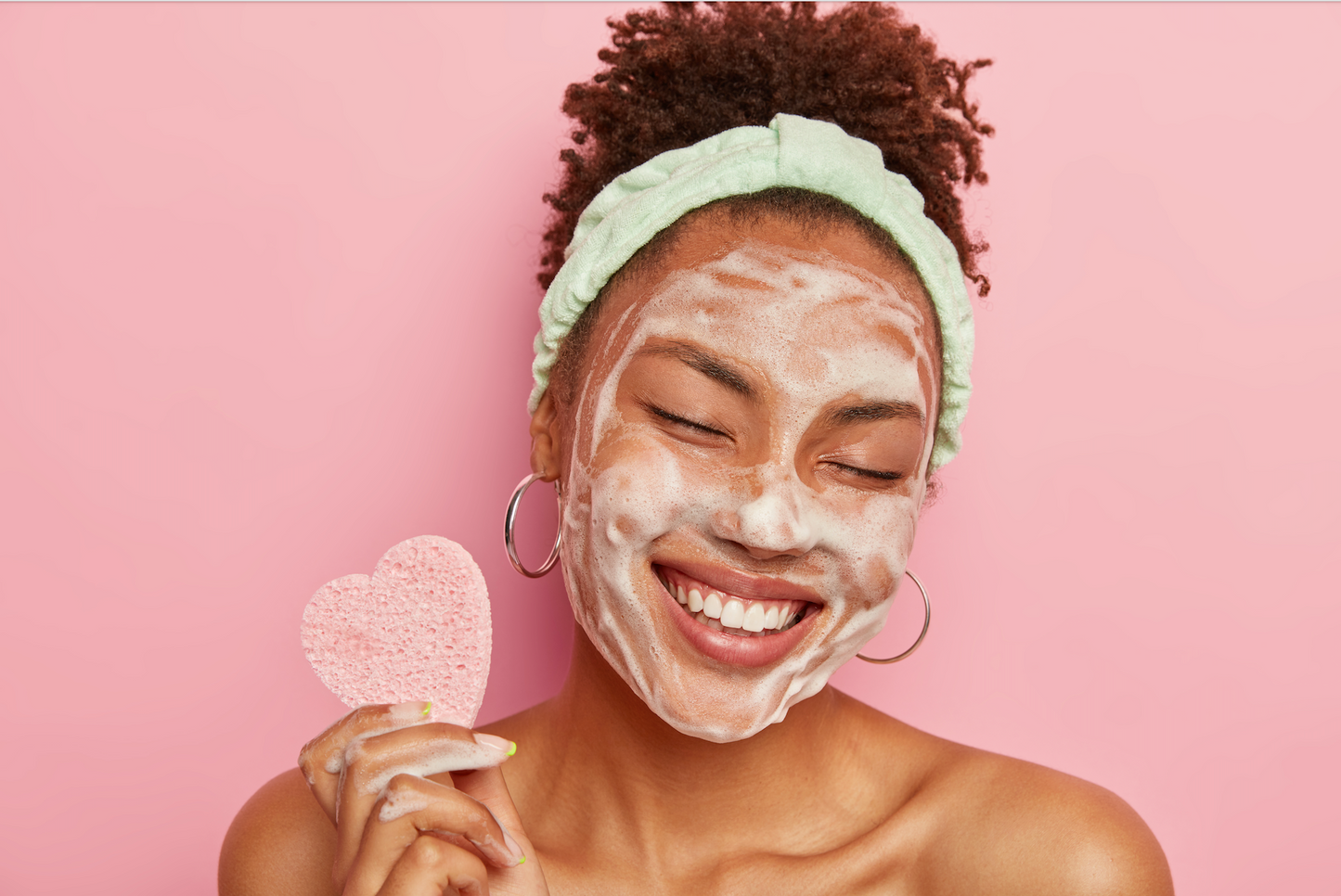 Fall in Love With Your Skin: 3 Reasons Skincare Is A Great Form of Self Love
Learn how your skincare routine can be a great boost of confidence & source of self-love! We'll also discuss why skincare is important in general, how skincare impacts mental health, and how to start a healthy skincare routine!
Valentine's Day is just around the corner, and while a lot of the hype to come will be surrounding couples and dates, the team here at Rejuvaskin wants to remind you that self-love is an important focus during Valentine's too. After all, we can't truly love others if we don't have self-love, too!
In today's post, we're going to cover how you can boost your confidence and start to love your skin more and more with a great skincare routine! We'll cover how skincare impacts overall health, how to get healthy skin, and answer the question why is skincare important? Let's dive right in!
Why Is Skincare Important?
Skincare simply refers to the processes one uses to keep their skin clean, healthy, and well-maintained. This will look different for everyone, but the main concept is the same for everyone. So, why is skincare so important?
#1: Healthy Skin = Confidence
In fact, successful skincare routines can be a major source of confidence for some people – especially those who manage to reverse issues like flaky skin, acne, or irritation. Our faces are very closely tied to who we are as people, so it makes sense that we want to put our best face forward!
#2: Self-Care Is Always Worth It
There's never a time when it isn't beneficial to focus on ourselves and our bodies. Self-care should be a huge part of everyone's day. Time to recenter and refocus – even if it's in the bathroom while washing our faces – is critical to our emotional well-being.
#3: Our Mental Health Is More Related to Our Physical Health Than We Realize
Our bodies are only a small part of who we are, but it has a huge impact on our mental state. When we treat our bodies with respect, we're also respecting who we are as people. Caring for our bodies also has other implications – for example, healthy eating directly impacts our gut microbiome, something that has been proven to affect our mental states.
How Skincare Impacts Overall Health
When we look radiant and beautiful, we feel beautiful! So, it's no surprise that a healthy, clean, clear face is something most people aspire to. For individuals who struggle with skin issues, having clean, clear skin can seem impossible – and it can be a source of social anxiety. So, giving your skin the attention it deserves can have a huge impact on your overall physical and mental health.
It's important to remember that, even if your skin isn't baby-soft and crystal clear, free from any bumps or pimples – you are still beautiful and worthy of love! Skincare is a process, and many people never achieve that "perfection" we all seek. Self-love is all about acceptance and coming to love you for you.
How To Get Healthy Skin
Bearing in mind that everyone's skin is different, healthy skin starts from the inside. Our team of skincare experts wants to remind you that you are responsible for fueling your body and giving it what it needs to keep you healthy. For this reason, you'll find some skincare tips that overlap with general health tips. Here are some tips and tricks to help you keep your skin healthy and resilient:
Drink Plenty of Water
Water is our body's life force. We need it for hydration, and only properly hydrated skin can resist barrier damage. By drinking plenty of water, you're helping your body flush out the bad stuff and carry the good stuff to where you need it. Without getting technical, water should be your main focus if you are having skin issues.
Eat Healthy Foods
Healthy, nutrient-dense foods (think colorful fruits, veggies, and light proteins) provide our bodies with the components needed to keep things running smoothly. When we starve our bodies of these critical vitamins, minerals, and nutrients, we're forcing our bodies to pull these nutrients from elsewhere. By supplying the body with the nutrients it needs and deserves, we support not only healthy skin but a healthy overall body.
Use High-Quality Skincare Products
It can be tempting to take shortcuts when it comes to skincare products, but we want to warn you against it. High-quality skincare products contain more all-natural, food-grade ingredients that are more likely to absorb better into your skin and cause less irritation. These products will be more expensive, but your skin will thank you!
Be Consistent
Another critical piece of advice is that skin loves consistency. When things constantly change, it causes undue stress on the skin – this can lead to an overproduction or under-production of sebum and stress to the skin barrier. Be consistent with your skincare routine and don't make drastic changes with powerful products. Go slow and respect your skin – it's doing a very important job for you!
Rejuvaskin: All-Natural Skincare Products For Healthier Skin
Here at Rejuvaskin, our goal is to put together and produce skincare solutions that are gentle and made with simple ingredients. We love water-based creams and cleansers that make use of superfoods and fruit extracts. You can count on our products to give you the results you're looking for in your skincare routine! To browse our collection of products, check out our Products for Healthy, Happy, and Confident Skin.