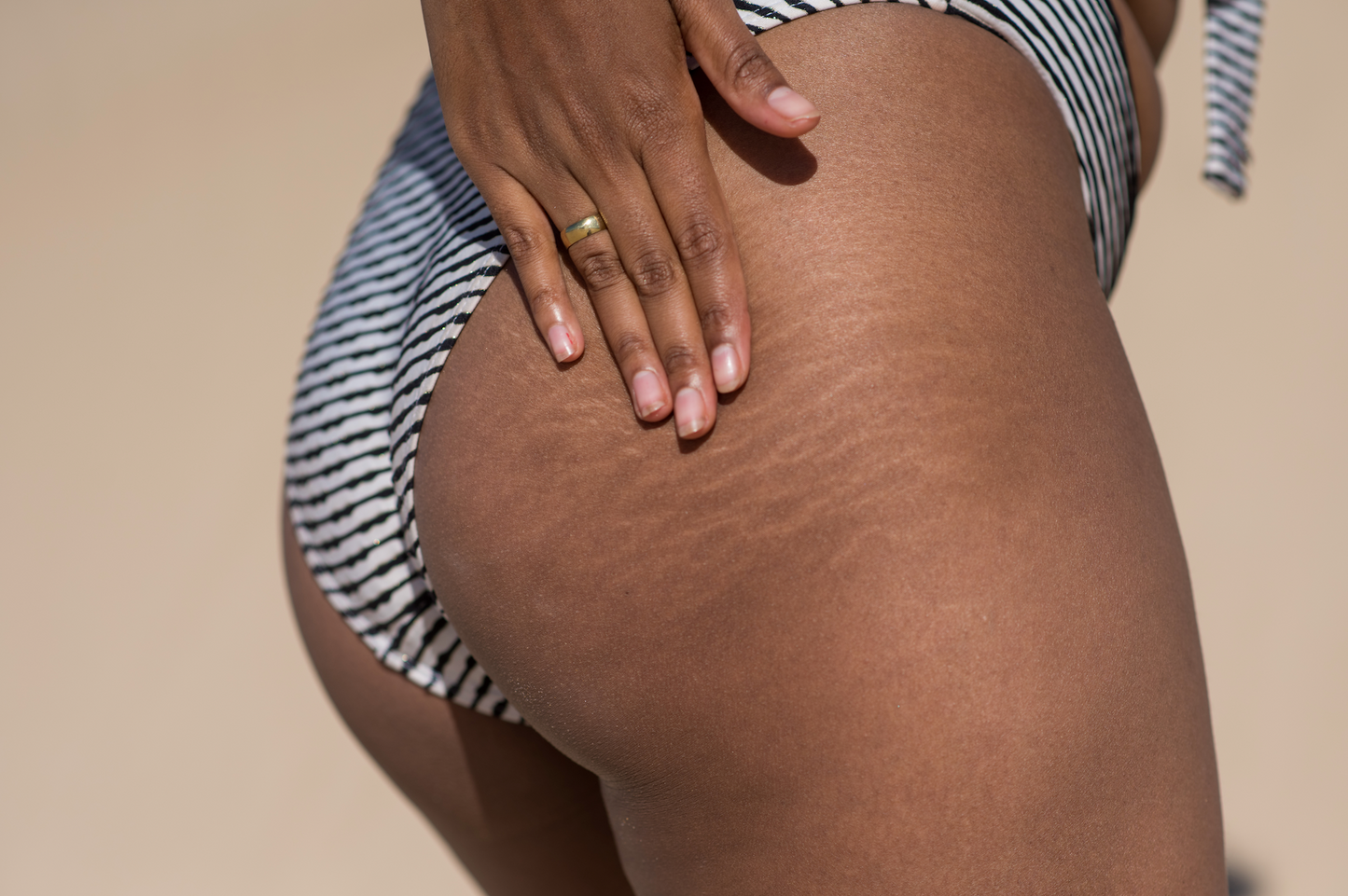 Stretch Mark Treatment: How Do I Choose The Best Stretch Mark Cream?
Stretch marks can occur as a result of pregnancy, puberty, and weight gain or loss. For the most part, you can get them almost anywhere on the body when the skin undergoes rapid growth.  Finding the right topical stretch mark treatments is not easy. You have a lot of options available in the market, but how do you know which one to choose? In this guide, we will discuss how to choose the best stretch mark cream!
Tip #1: Do Your Research
Before you purchase any stretch mark cream, it's important to understand what types of stretch mark creams are available, what ingredients make the best stretch mark creams, and what you can expect to spend. Reading reviews on product pages is a great way to learn firsthand from people who have used the product what they thought about it!
Tip #2: Find Something You Can Use Preventatively
Rejuvaskin Stretch Mark Cream was created to prevent stretch marks by using it before periods of rapid weight gain, such as pregnancy, or to help fade stretch marks after they have already begun to appear. This stretch mark cream combines proprietary stretch-mark-fighting ingredients to give you the best results.
Tip #3: It's All About the Ingredients
Resolve Stretch Mark Cream contains quality and proven key ingredients to help stretch marks to dramatically face. These ingredients include:
PALMITOYL HEXAPEPTIDE-12

is a blend of fatty and amino acids that creates a natural body response that stimulates collagen and elastin fibroblasts and helps diminish the look on stretch marks. 

CERAMIDE-2

 is a lipid that helps your skin hold moisture and prevents the collapse of collagen, which provides structure to your skin.

COCOA BUTTER

prevents dryness and is a good source of antioxidants. It also soothes and softens the skin.

ALOE VERA

is a natural ingredient and a popular ingredient for skincare products because it works to soothe and hydrate the skin.
Tip #4: Choose a Product Safe for New Moms
Good news for upcoming moms! Rejuvaskin Stretch Mark Cream can be used both during pregnancy and after the baby is born. It's paraben-free and ready to use after the first trimester. However, our Stretch Mark Cream is not just for new moms. It's great for anyone experiencing or who has experienced a period of rapid growth that may have resulted in stretch marks. 
We want you to choose the best stretch mark cream to prevent stretch marks before, during, or after a change in weight or growth.  If you are looking for a safe and trusted brand try Rejuvaskin Stretch Mark Cream today and join the many other people who have found success with our product!