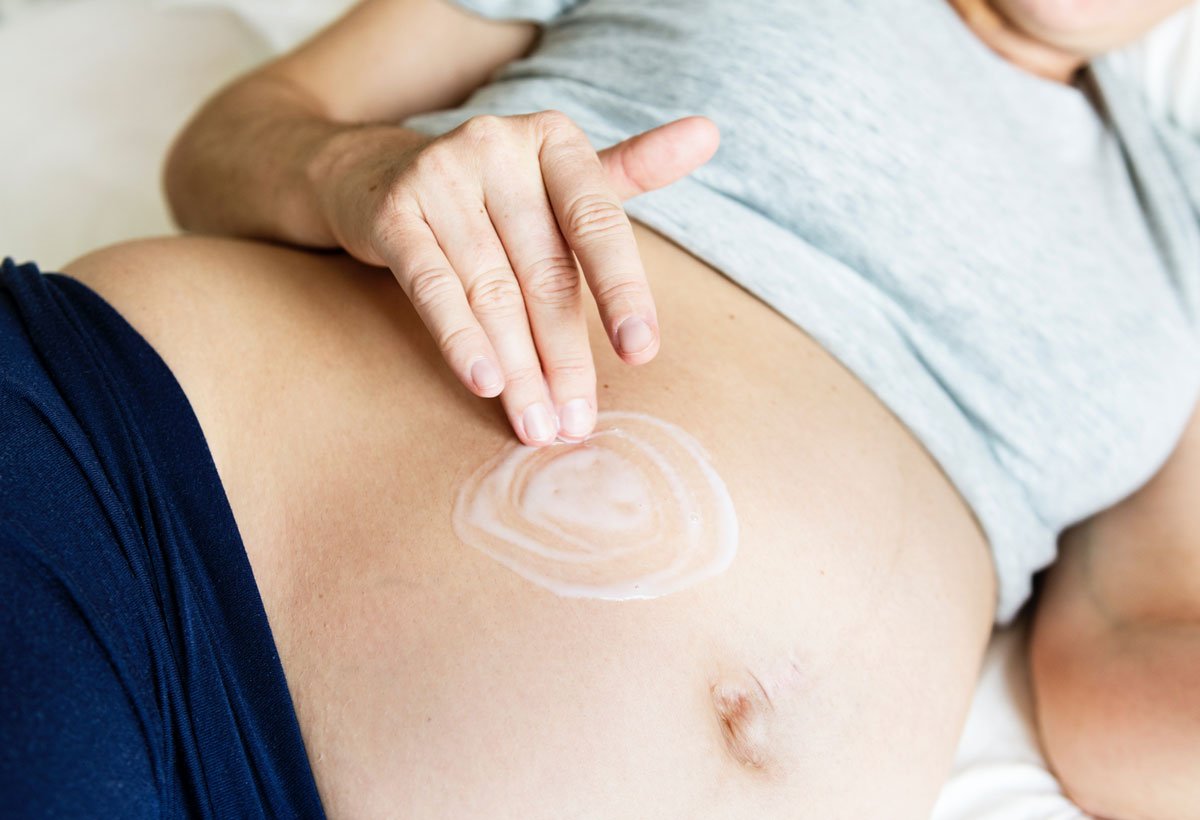 Tips for Preventing Stretch Marks While Pregnant
Stretch marks are a normal part of pregnancy, but that doesn't mean new moms have to deal with them or can't work to prevent them! There are a number of ways you can work to keep your skin's elasticity during pregnancy. Below, we highlight some of those tips for preventing stretch marks during pregnancy, as well as how to get rid of stretch marks after you welcome your new baby into the world.
Tip #1: Drink Plenty of Water
When you stay hydrated on the inside, your skin stays hydrated on the outside. It's important to drink water anyway while you're pregnant; the skin improvement is just another benefit of drinking plenty of water.
Tip #2: Use a Good Moisturizer
Be sure to moisturize daily all over the body, but taking extra care to apply liberally to those areas most commonly affected by pregnancy stretch marks—especially the stomach, hips, and thighs. Many women swear by using creams with cocoa butter or Shea butter. Apply morning and night to combat stretch marks using a massaging motion, which can help the skin to absorb the products.
Tip #3: Eat a Diet Rich in Skin-Healing Nutrients
Stretch marks may also occur if you lack nutrition in certain areas. Eating foods that boost skin health may help. Make sure your diet includes foods rich in:
vitamin C
vitamin D
vitamin E
zinc
protein
One way to make sure you're getting a variety of nutrients is to choose natural foods in a wide variety of colors. Fill your plate with veggies, fruits, lean protein, and whole grains.
Tip #4: Treat Stretch Marks Right When They Appear
Sometimes stretch marks during pregnancy are unavoidable, but that doesn't mean you can't treat them immediately. Rejuvaskin offers a proprietary Stretch Mark Cream that work to diminish the look and feel of stretch marks. The Rejuvaskin Stretch Mark Cream combines a unique blend of ingredients to nourish the skin and reduce the appearance of stretch marks. If used in the early stages and throughout your entire pregnancy, it can even work preventatively to reduce your chances of getting stretch marks in the first place. It's a great product for anyone experiencing a quick weight change, including new and expecting mothers.
Stretch marks are a right-of-passage on the trip to motherhood, but that doesn't mean there aren't things you can do to reduce your chances of developing stretch marks while pregnant. Following these simple tips can go a long way towards fighting off those pesky marks!