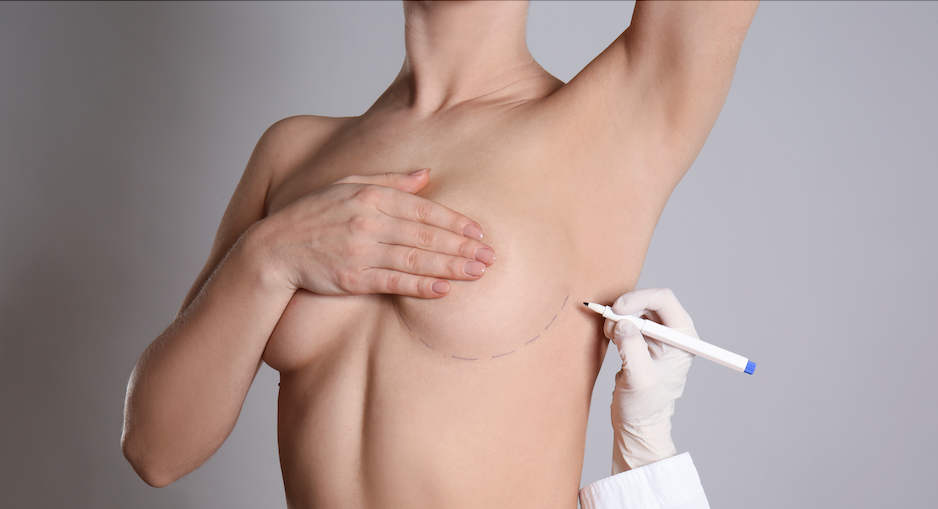 Silicone Sheeting For Breast Surgery: Picking The Right Pair
What do breast surgery scars look like? Depends on what you use to treat them. Learn about how to heal your breast augmentation scars, mastectomy scars, and more with silicone scar sheeting— and which scar sheeting shape is right for your breast surgery.
Do you have breast surgery coming up? Perhaps you've recently undergone breast surgery and are looking for a breast surgery scars treatment that will help you reduce the appearance of your procedure's natural scarring. Luckily, there are many options for treatment for breast augmentation incisions. In this post, we're going to take a look at how to pick the right silicone sheeting (the best product on the market for this purpose) and answer the question: how long does it take breast incisions to heal?
How Should I Decide Which Silicone Sheet I Need?
When you start looking at silicone sheeting for breast surgery scars treatment, your first inclination might be to buy the one that matches up with what procedure you had done. While this might be fine for some people, every surgery is different – your incision might be longer or taller than someone else's. Generally speaking, you'll want to choose your Scar Heal Kit based on what type of incision was used to close up after your surgery.
What Are The Different Kinds of Breast Surgery?
There are several different kinds of breast procedures, and each individual procedure can use many different incision techniques. You can get information on what approach your surgeon will be taking before your surgery so that you can have the right silicone sheet on hand.
The following are common breast procedures that surgeons across the country perform every day:
Single / Double

Nipple Sparing

Skin Sparing

Radical

Breast Reduction

Breast Augmentation

Breast Lift

Top Surgery

Breast Reconstruction
What Are The Different Kinds of Breast Augmentation Incisions?
Just like with any surgery, breast surgeries will be closed up with an incision. This incision will vary depending on what type of surgery you had, how much loose skin was involved, and how much tissue was removed during your procedure. These are the most common incision types and the type of Scar Heal Kit we recommend for each:
Transaxillary Incision:

Small incision in the armpit.

Inframammary Incision:

In the breast fold, underneath.

Areolar or Periareolar Incision:

Circular, around the areola, common with breast lifts.

Lollipop Incision:

Lollipop-shaped around the areola, common with lifts or reconstruction.

Anchor Incision without Areolar: 

Anchor Incision with Areolar:
How Long Does It Take Breast Incisions To Heal?
From the day of surgery, wound closing takes about a week. During this first stage of healing, make sure your incision stays covered, clean, and dry. Do not use any scar products on your incision at this stage; you will increase your risk of infection. Once a week has passed, you can inspect the wound and ensure that it's safe to use scar products. At this point, your body will be rearranging tissue and forming scar tissue. If your doctor and you agree that it's safe to go ahead and start using the Scar Heal Kit, do so!
Looking for more information about how to use our Scar Heal Kits? Check out: When Can I Start Using Silicone Scar Products After My Surgery?