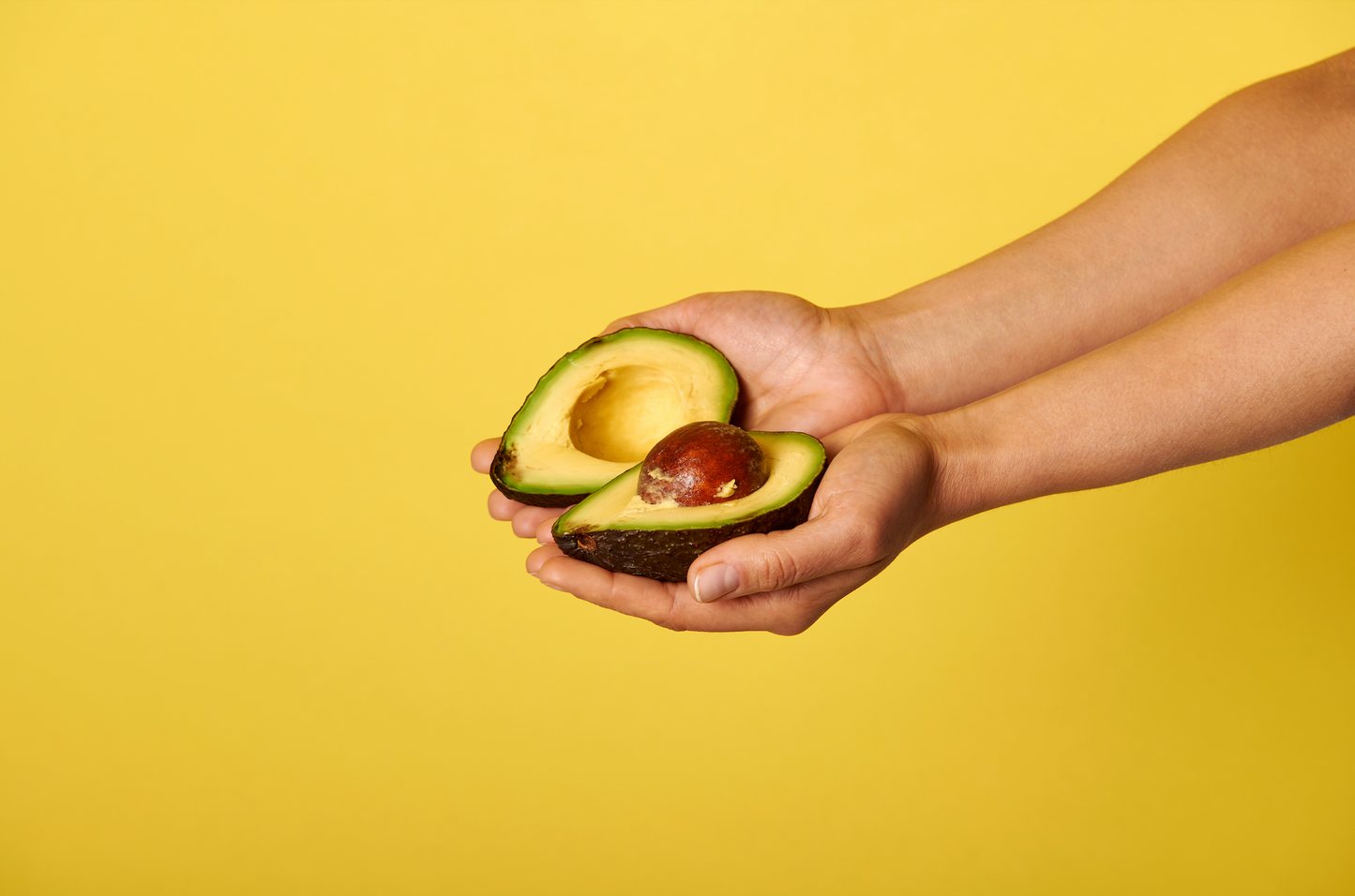 Avocado Skincare: 5 Ways Avocado Oil Helps Your Skin
How does avocado oil help your skin? Avocados have so many health benefits, both in your diet, and your skincare routine! Let's discuss the many uses of avocado oil for the skin, answer common questions like 'does avocado oil clog your pores', and much more!
Have you heard about all those cool face masks that you can make at home for a spa day? How much actual science is backing up those "hip," green-colored masks, and why does avocado show up in almost all of them? In this blog, we're going to take a look at some avocado skincare benefits and answer a couple of questions, like "how does avocado oil help your skin," and "does avocado oil clog your pores?"
5 Avocado Skincare Benefits
So, how does avocado oil help your skin? What are the benefits of this superfood ingredient when used in skincare? Let's take a look at five main avocado skincare benefits:
#1:
It Can Help Prevent Skin Damage
According to some sources, avocado-derived fatty acids (and antioxidants!) can help protect skin cells from UV-induced damage. This should not be confused with the role that sunscreen plays in protecting you from being exposed to UV rays. Avocado extracts simply have been shown to reduce the risk of your skin cells being damaged by UV rays.
#2:
It Can Accelerate Wound Healing
This interesting study showed that avocado oil helped wounds heal in rats. No large-scale human studies have been done, but the parallels between rats and humans are usually pretty good. Plus, it can't hurt to give it a try – just don't use avocado oil on an open wound, of course.
#3:
It May Help You Reduce Breakouts
Avocado oil is naturally antimicrobial, so using it on your acne-prone skin might help you minimize breakouts – especially if your acne is microbiome-related. People with oily skin might not want to use avocado oil, though, because it may irritate their skin further.
#4:
It Can Fight Dry Skin
Our skin naturally secretes a type of oil called sebum to keep itself hydrated and protected from the elements. However, if your skin barrier is damaged, this process may be disrupted for you. Adding some gentle oils to your skincare routine can help you rebuild this skin barrier and protect your skin from further moisture loss.
Avocado oil also contains a B complex vitamin called biotin. This little B vitamin can help prevent brittle nails, brittle hair, and dry skin. Some people even say that it helped them with dandruff.
#5:
It Can Increase Collagen Metabolism
According to this study, rats fed avocado showed "significant increases in soluble collagen content in skin…" This suggests that there is some biological pathway (that may carry over into humans) that allows collagen metabolism to be changed, depending on what we eat. If you dig a little deeper, you'll find that, way back in 1982, scientists saw that topical use worked, too. This has implications for anti-aging.
Does Avocado Oil Clog Your Pores?
The answer to this question will vary, depending on how sensitive and oily your skin already is. Generally speaking, avocado oil is not a type of oil that will clog up your pores – it's nice and thin and goes on easily. However, like with anything in skincare, if you have a bad experience with this oil, stop using it and try something different.
Where To Find Avocado In Rejuvaskin Products
Here at Rejuvaskin, we love avocado oil — so much so that we've added it to both our Facial Moisturizer & our Eye Cream. Both of these amazing products will help keep your skin looking its finest, so grab both of them in our Rejuvaskin Dermacosmetics bundle
Shop the Dermacosmetics Line below!